Manage your account on the go
View your trip history and costs, and compare your monthly spend on the 'Trips' screen.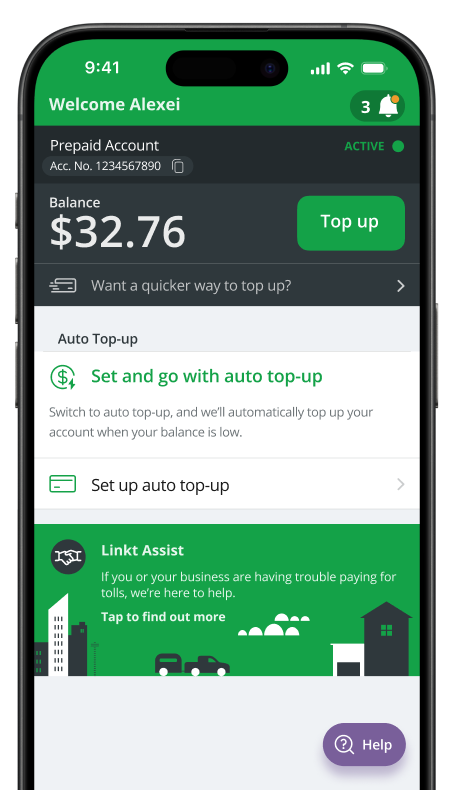 Top up quickly and easily
Simple payment options let you top up from your saved credit card.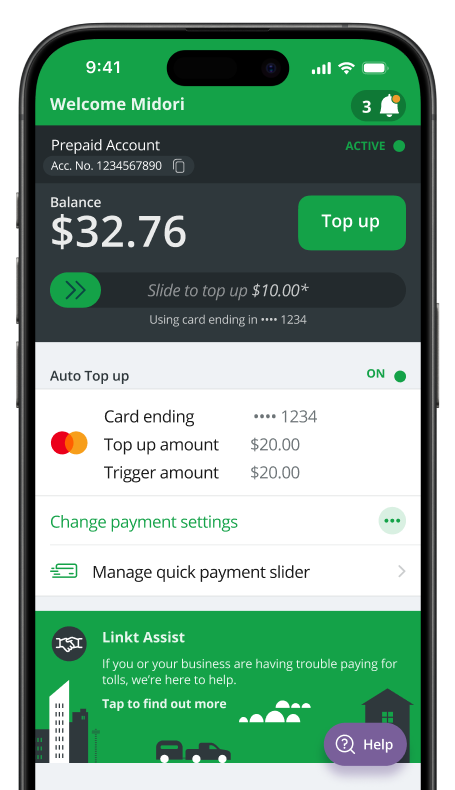 Save on fuel with Linkt Customer Rewards
Get a discount on fuel every day+ when you fill up at Shell Coles Express—just for being a Linkt customer.
+Terms apply. Excludes LPG and Adblue.
Notifications keep you updated
Enable push notifications and we'll send you important information such as payment reminders and account alerts, straight to your device.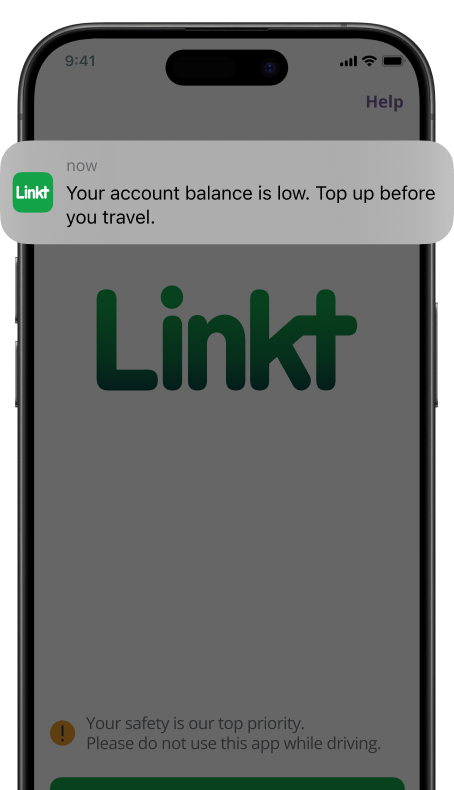 View your statements
View, save, print and send your account statements.
What you'll need
To use the Linkt app you'll need a valid account* and compatible iOS or Android device.
iOS: iPhone 5s or above running iOS 11 or higher.
Android: any device with Android 6.0 and above.
*Currently not available for Pass and Commercial accounts.
Got ideas for new features or fixes?
Tell us what's important to you by sharing your ideas and feedback.

Important information
By downloading this Linkt app, you confirm that you have read and agreed to the Linkt Customer Service Agreement relevant to your account, the Linkt App Terms, the Transurban Privacy Policy and the Transurban Credit Reporting Policy. The Transurban Privacy Policy describes how we collect, disclose and use your personal information and how you may contact us in relation to your personal information. The Transurban Credit Reporting Policy lists the credit reporting bodies to which we may disclose your personal information if your account is in default. If you do not provide us with the information necessary for maintaining your Linkt account, we will not be able to authorise your use of Linkt's services and you may incur fees and other charges as a result.