Issues entering details with 'Find my username'
Some customers using private browsing mode or ad blockers have told us they're unable to enter their email address, mobile phone number or account number in the 'Find my username' tool as these fields are missing or greyed out.
We're working on a permanent fix for the problem. In the meantime, please try the following:
Private browsing

If you're using a 'private browsing mode' such as Firefox Private browsing, incognito in Chrome or InPrivate Browsing in Internet Explorer you may not be able to enter data when using the Linkt website. If this happens, try turning off private mode and see if this resolves the problem.
Pop-up or ad blocking add-ons
If you have a browser extension or plug-in installed that prevents advertisements and pop-up windows, you may experience issues when visiting the Linkt website. Try turning these applications off or adding manage.linkt.com.au to your trusted websites.
Common applications that might cause these issues include:
AdBlock
AdBlock Plus
AdBlocker Ultimate
DuckDuckGo Privacy Essentials
Ghostery
Google Chrome pop-up blocker
ImTranslator
RoboForm Password Manager
S3.Translator
uBlock
uBlock Origin
An outdated browser
Are you using the latest version of your web browser? Try updating your browser software to the most recent version to ensure your system is up to date.
Example screens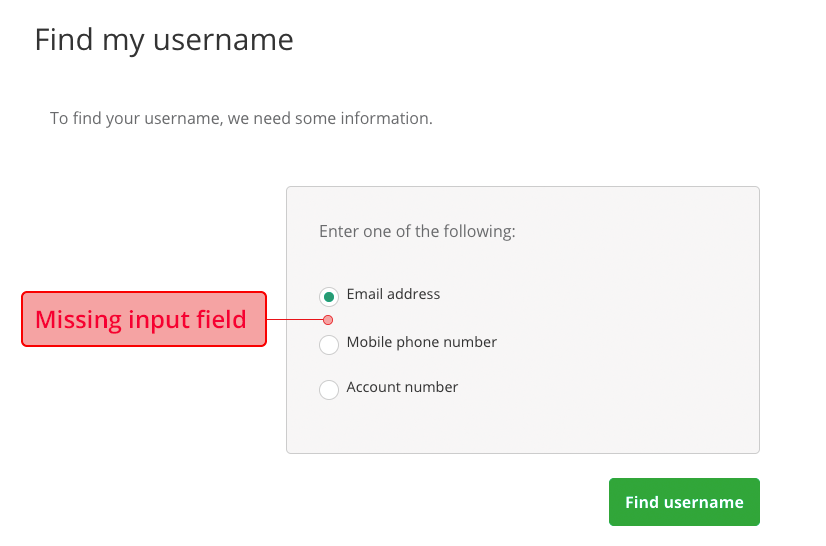 Fig 1. Example of a missing input field
Fig 2. Example of an error message for 'missing' email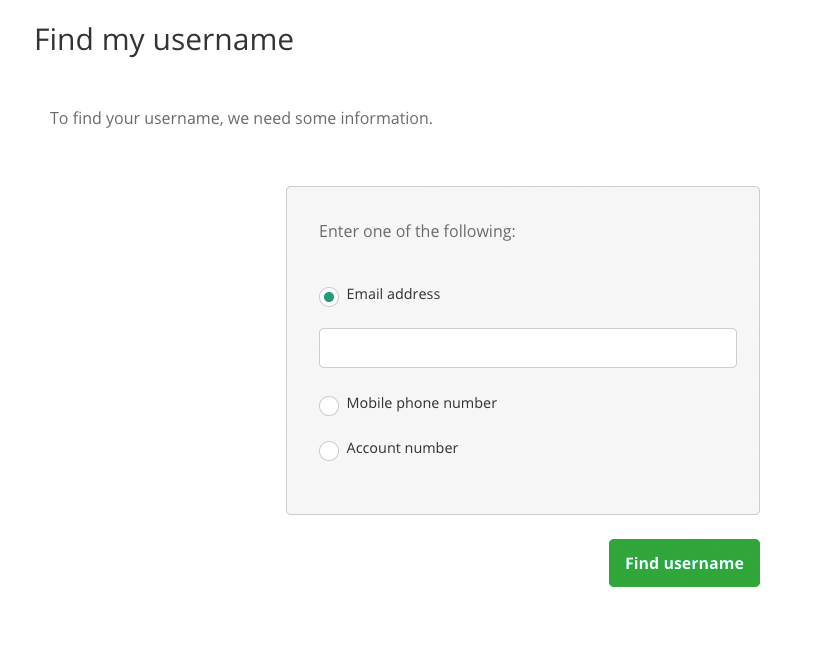 Fig 3. What the screen should look like