I have a NorthConnex toll notice or infringement notice. How do I pay?
If you travelled on NorthConnex and have not paid for your travel by opening a Linkt account or buying a pass you may receive a toll notice from Linkt. Learn more about how to pay toll notices.
Pennant Hills Road Regulation
Certain vehicles travelling between the M1 and M2 motorways must use the tunnel unless they have a genuine destination accessed via Pennant Hills Road. Vehicles required to use NorthConnex (unless accessing a local destination via Pennant Hills Rd):
Trucks or buses over 12.5m long
Trucks or buses over 2.8m clearance height
A Class 1 vehicle up to 2.5m wide; and 4.6m clearance height; and 25m long
A Class 2 or 3 vehicle (which may currently be operating under a permit or notice approved to use Pennant Hills Rd but will no longer be permitted once NorthConnex opens)
If you travelled on Pennant Hills Road in a regulated vehicle type you may receive an infringement notice (pictured) from Transport for NSW.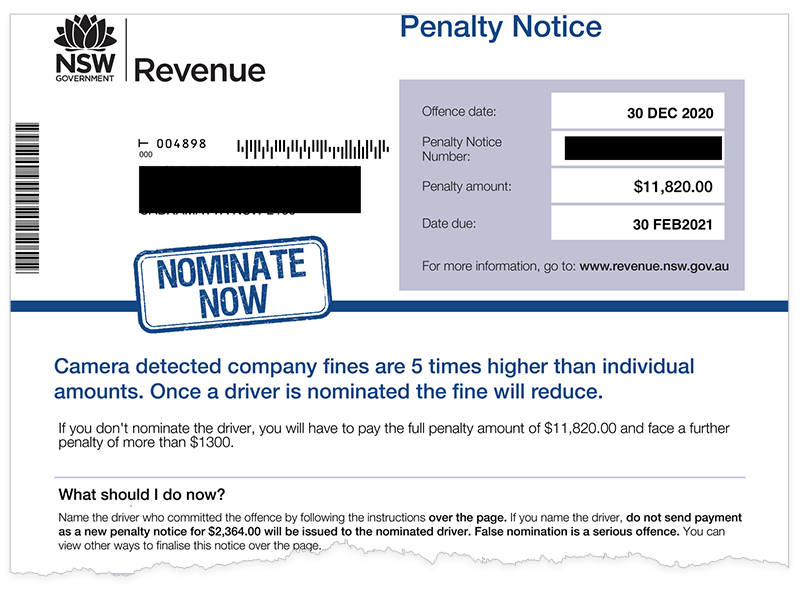 Visit Transport for NSW's Pennant Hills Road regulation page to find out more about the infringement process including how to pay.