Linkt is making you even more
mobile.
Manage your account with the Linkt app for iOS and Android.
Download the app and log in today to have one of 20 chances to win a year's worth of free toll travel (capped at $2,500).

*Capped at $2,500. VIC residents only. Terms and conditions apply.
Manage your account on the go
View your trip history and costs, and compare your monthly spend on the 'Trips' screen.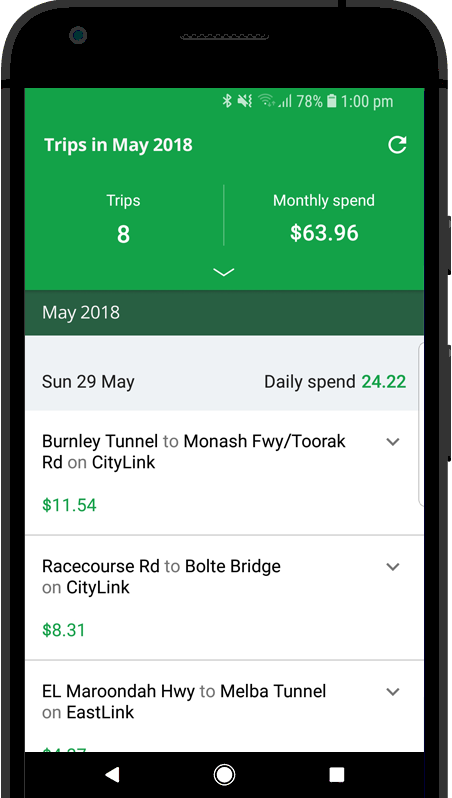 Top up quickly and easily
Simple payment options let you top up from your saved credit card.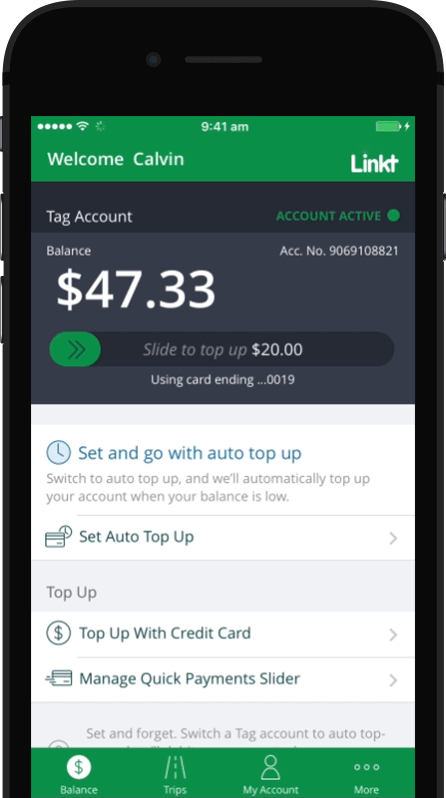 View your statements
View, save, print and send your account statements.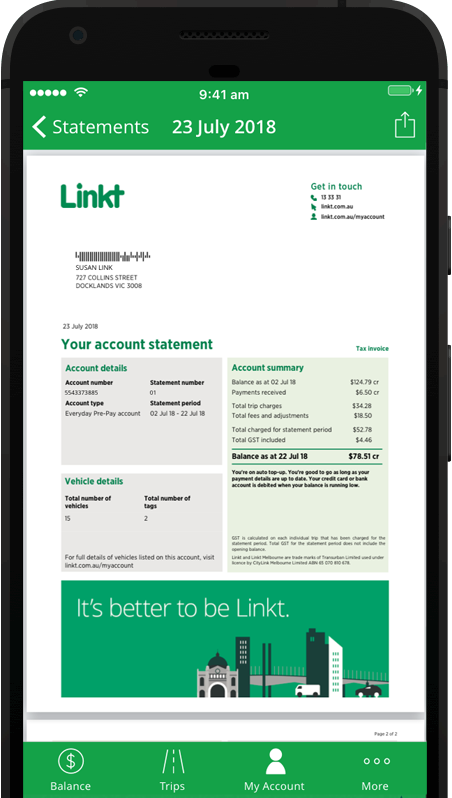 Notifications keep you updated
Enable push notifications and we'll send you important information such as payment reminders and account alerts, straight to your device.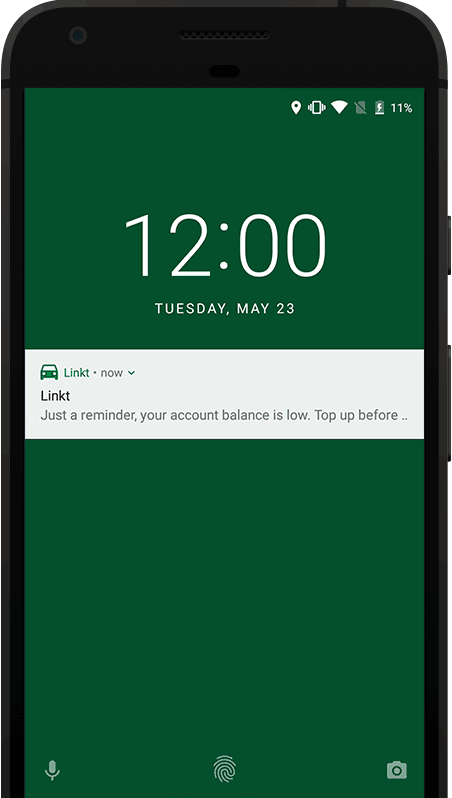 Simple ways to log in
Tired of logging in with a password? Set up Touch ID / finger print unlock or a 4 digit passcode for a quicker way to log in.
Important information
By downloading this Linkt app, you confirm that you have read and agreed to the Linkt Customer Service Agreement relevant to your account, the Linkt App Terms, the Transurban Privacy Policy and the Transurban Credit Reporting Policy. The Transurban Privacy Policy describes how we collect, disclose and use your personal information and how you may contact us in relation to your personal information. The Transurban Credit Reporting Policy lists the credit reporting bodies to which we may disclose your personal information if your account is in default. If you do not provide us with the information necessary for maintaining your Linkt account, we will not be able to authorise your use of Linkt's services and you may incur fees and other charges as a result.