How do I install a tag in a heavy commercial vehicle?
Your tag comes with a holder that sticks firmly to your vehicle's windscreen.
To install your tag
1. Insert the holder
Insert the tag into the holder. Keep the adhesive cover on the back for now.

2. Decide where to place your tag

Place the tag vertically on your windscreen just up from your dashboard.

Ensure there is at least 7 cm between the tag and other objects. This allows you to easily remove your tag from the holder.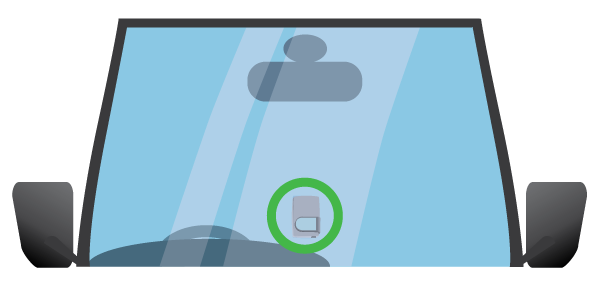 3. Stick the tag in position
Using the wipe that came with the tag, clean the area you've chosen and allow it to dry.
Remove the adhesive backing and press the tag firmly against the windscreen for one minute. Keep the tag in its holder for at least 24 hours to allow the adhesive to set.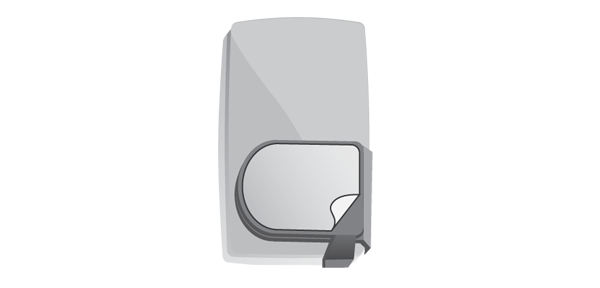 It's important to ensure your tag is correctly installed and working. If your tag is incorrectly installed, it won't be detected, and you may incur a no tag in vehicle fee or receive a toll notice.