Do you have a toll notice from WestConnex M4?

If you travelled on the WestConnex M4 motorway before 26 October 2019, you may have received a toll notice with instructions to pay online at my-E-Toll. As of 26 October 2019, Linkt began managing tolling operations for the WestConnex M4 motorway.

WestConnex toll notices are now payable to Linkt;

Transfer your Westconnex toll notice to your Linkt account to save on admin fees
You can save on fees by transferring WestConnex toll notices to your Linkt account.
Instead of paying the $10 or $20 toll notice administration fee, when you transfer your WestConnex toll notice to your Linkt account you only need to pay a $1.10 or $2.20 transfer fee.
It's easy, simply follow these steps:
and select Pay a toll notice from the menu.
Follow the prompts to transfer a toll notice to your account.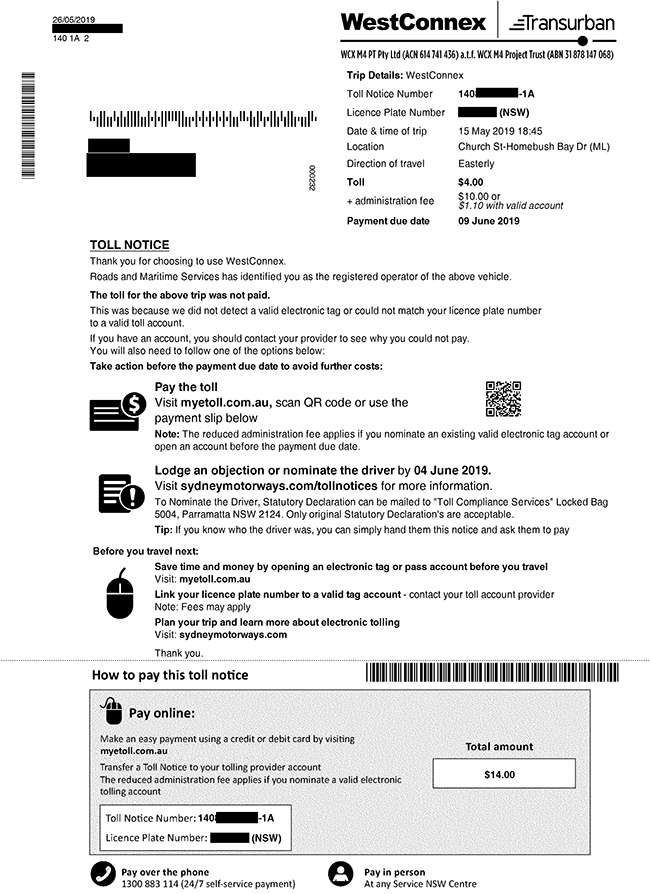 Frequently asked questions